The Law Firm provides comprehensive legal and tax consultancy services to Polish and foreign business entities.
We provide specialist advice in the field of commercial and company law. The Law Firm's experience includes transactions in mergers, acquisitions and transformations market.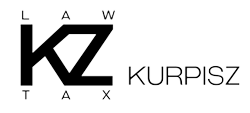 Comprehensive legal and tax consultancy
We offer on-going tax consultancy in business aimed at solving problems that arise in the course of business activities conducted by the Clients. We provide assistance and consultancy in the clients' relations with tax authorities during tax audits, fiscal controls and tax proceedings.
We provide advice on personal liability of board members , foundations, associations, third parties, including family members in terms of tax liabilities.
We provide advice to foreign clients, including those from Russia, Ukraine, Belarus, Lithuania, Latvia and Estonia, in starting and developing business in Poland. We offer complex services of sale of companies registered in Poland, which contain all necessary registrations (KRS/REGON/NIP/VAT), have clean trade history, have no liabilities, have never conducted any business activity and have not recruited employees , have fully paid-up share capital, have wide scope of business activities and flexible contract and have a registered office in Warsaw.
The experience of the lawyers gained in the leading international and Polish law firms, allows to provide our Clients with the highest level services.
Our Clients appreciate our ability to solve legal problems, our knowledge of Polish economic environment and individual approach. Our Firm implements modern legal and tax solutions to follow dynamically changing market conditions.
provision of day-to-day legal services to business entities and companies;
tax consultancy;
support with registration of business entities and companies;
implementation of restructuring processes;
execution of M&A transactions;
development and implementation of optimisation structures.
consultancy in the relations with tax authorities – individual tax consultant;
clients' representation during audit, control proceedings and other;
consultancy in terms of responsibility for tax liabilities;
sale of the shelf limited liability companies registered within Warsaw;
support in disputes and claiming of receivables from debtors.